Spooling Storage Winches
Industrial Clutch
Model LKM Clutches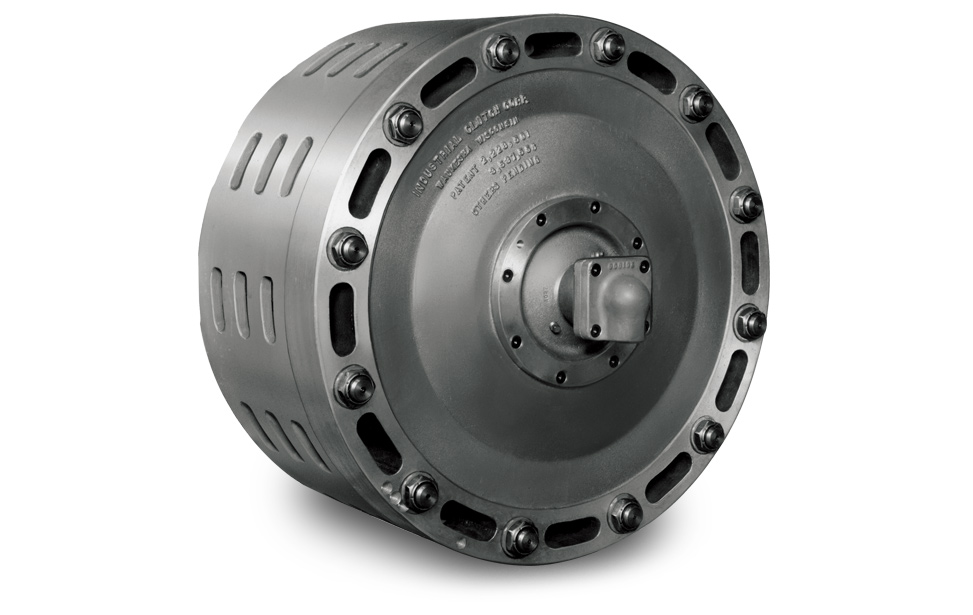 The Model LKM marine clutch is a highly evolved version of the Model LK clutch, built for rugged use, long life, and excellent heat dissipation. This is a dry, disc type application.
Features
Pneumatic actuation.
Unique patented positive plate separation system.
Aluminum alloy cylinder and piston to minimize overhung weight.
Bearing cavity to accommodate the outboard quill bearing.
Clutch torque capacities range from 95,000 to 4 million pound-inches.