Visit the Companies of Altra Industrial Motion at GPS 2017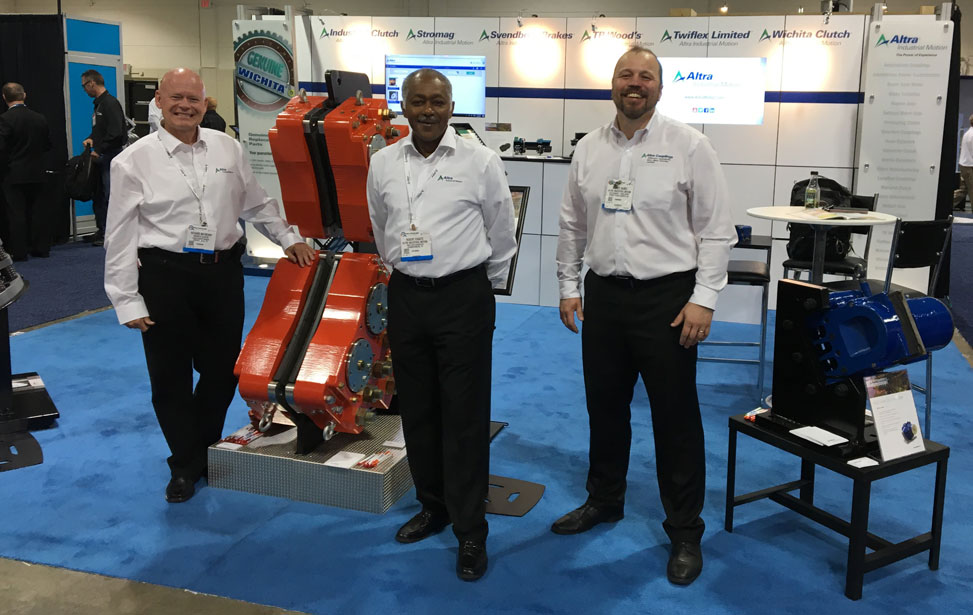 Global Petroleum Show (GPS) is back in its 49th year and is held at Calgary Stampede in Calgary, Alberta on June 13-15. Wichita Clutch, Twiflex Limited, Svendborg Brakes, Ameridrives Couplings, TB Wood's, Stromag, Nuttall Gear and Industrial Clutch, companies of Altra Industrial Motion will be featuring Water Cooled wcbAM Brakes, Fail Safe Parking and E-stop AirMakks Plate Brakes, Single and Double Piston Hydraulic Spring Set Calipers, Top Drive T30 Caliper, Limit Switches, Disc and Gear Couplings and HD Industrial Helical Gear Reducers. Our knowledgeable staff will be on-site to provide technical support on how these products are used globally in Oil & Gas applications.
Make sure to visit us at Booth #1104 to see the products and capabilities that we have to offer!